Epcot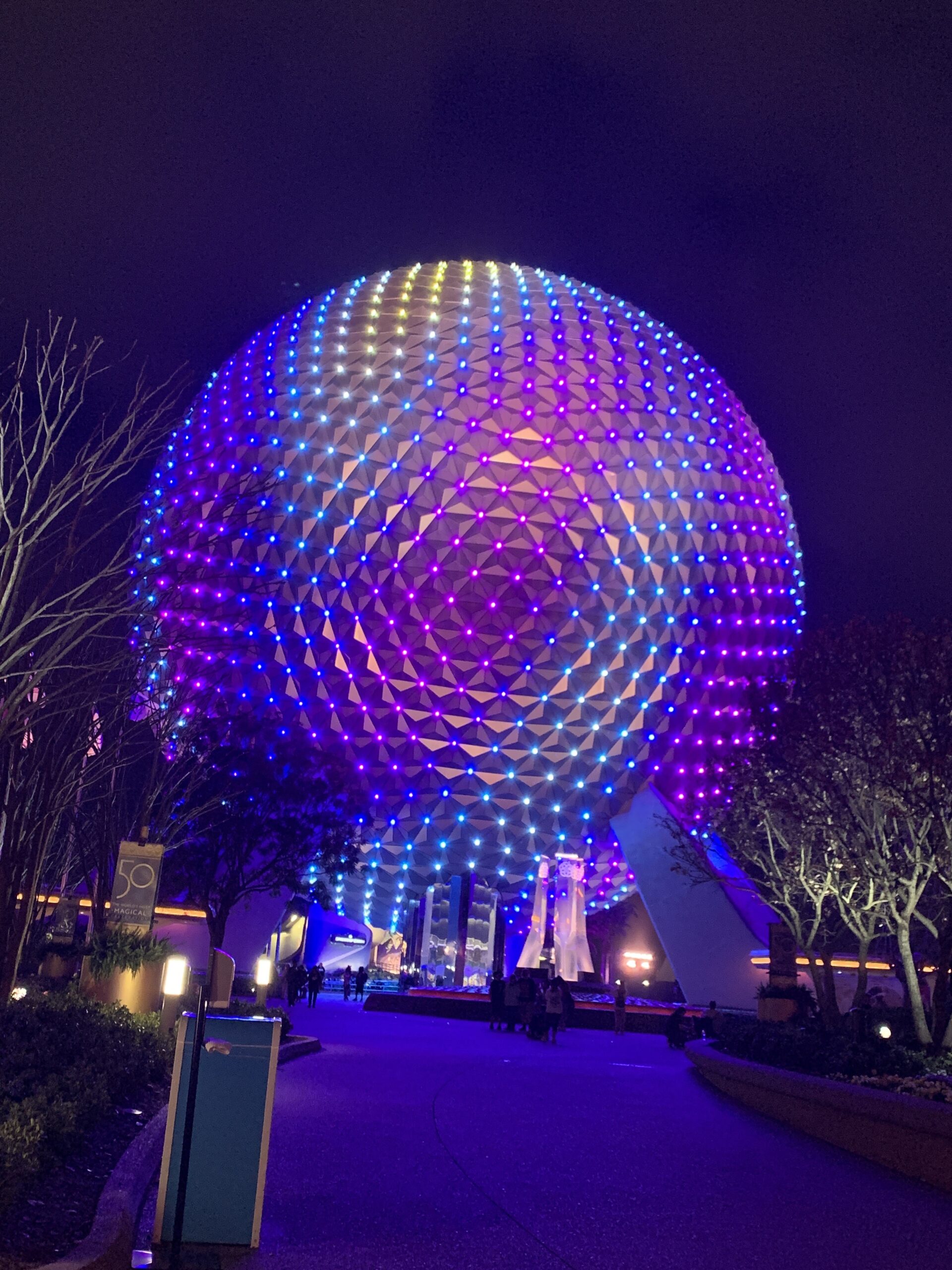 When we arrived in the early morning the Epcot globe was silver. As we strolled the park at night it changed to such beautiful colors.
Magic Kingdom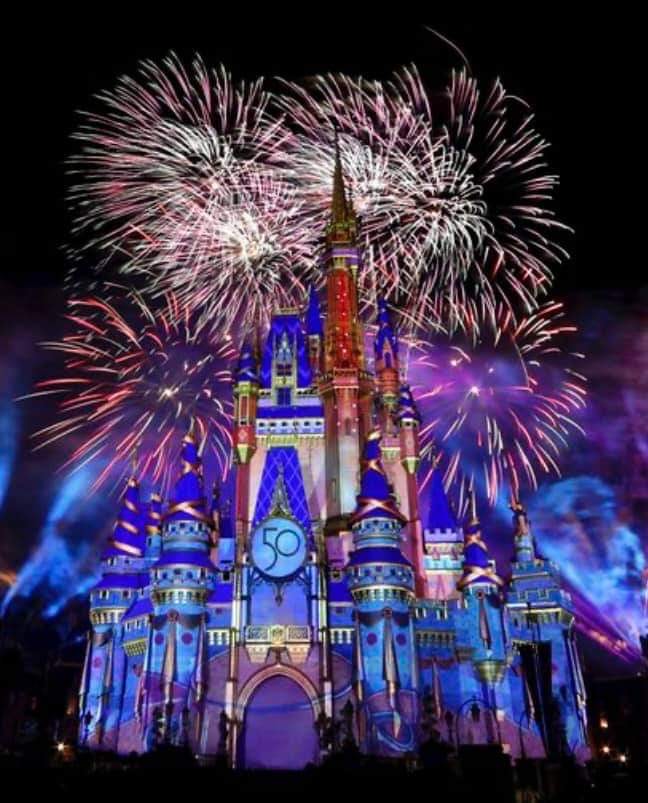 Not only did Disney provide spectacular fireworks, but the walls and spires changed colors and reflected images from Disney movies and cartoons.
Epcot Light Show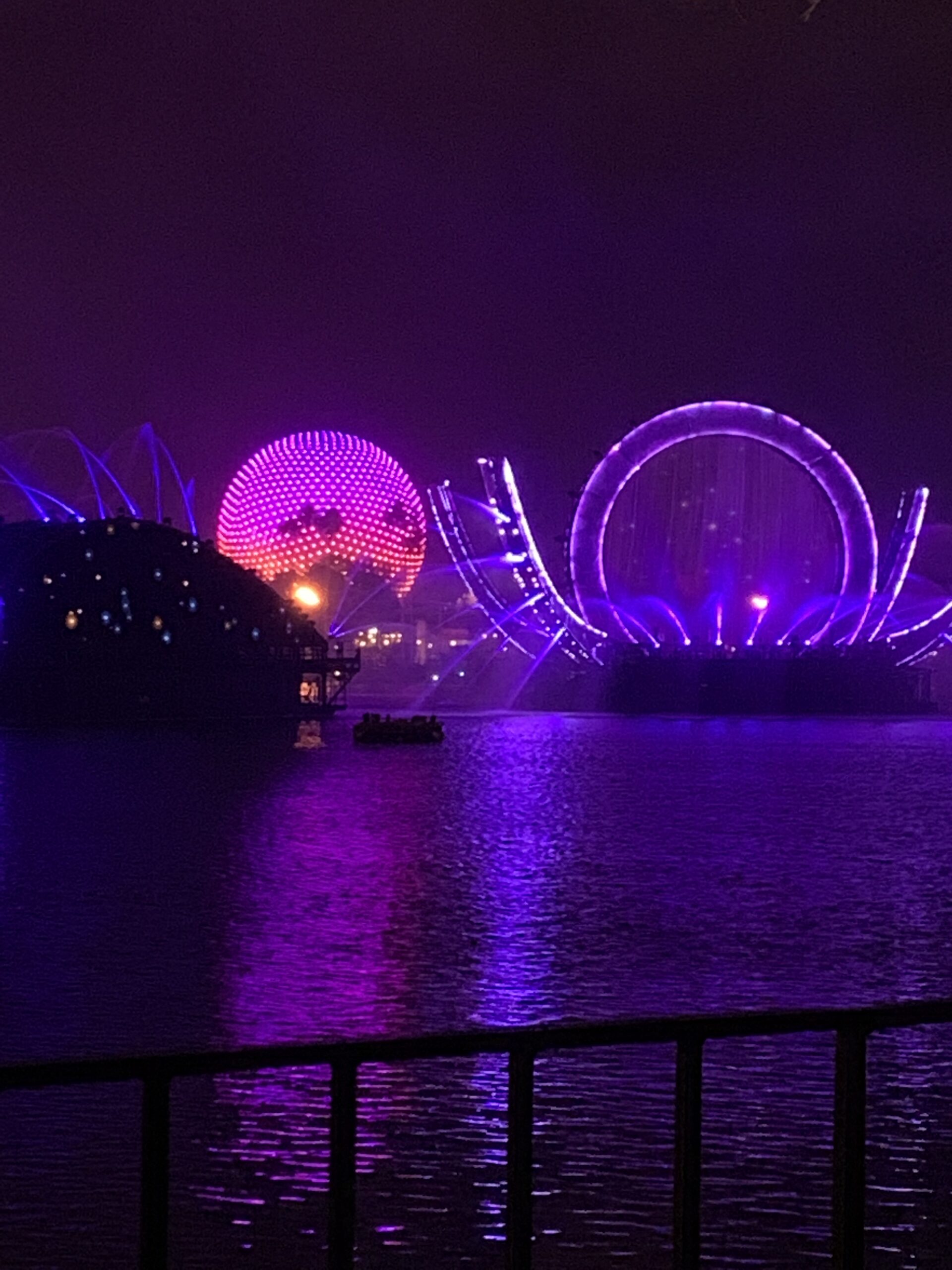 Epcot's evening fireworks included water sprays and laser lights.
All We Can Ask or Imagine
At 68 years old I was finally seeing Disney! What a grand time the Lord blessed us with. I knew to expect a castle and Micky Mouse; but boy was I in for a treat, one amazing experience after another.

I am a techy hound. I love computers and apps and love to learn about the back-end and how everything works. As we road rides and watched the Disney Parade and viewed buildings and structures most people we're awed by what they saw, I certainly joined them in what I saw, but my brain was also saying, "How did they do that?" It brought to mind in God's Word, "Now to Him who is able to do immeasurably more than all we ask or imagine, according to His power." Ephesians 3:20
Disney and his " imagineers" could certainly imagine fun and amazing things and there wasn't a place in any park that didn't excite, teach or inspire! They had an idea, planned it on paper and made it happen. They didn't stop at fireworks over a castle, they created a light show reflected on the castle walls and spires reflecting images from Disney movies and cartoons and colors changing by the second. Our eyes didn't know where to look first. The fireworks at Epcot included lighted water spray and laser lights. The Epcot globe, silver by day and multi-colored by night. Nothing was simply done. It was as if so many minds came up with all they each could imagine and instead of going with one or two they said, "let's do it all"! Our God will do this in our lives as well! If God has laid a plan and/or purpose on your heart, "go for it"! Stretch yourself and go just a bit further. Nothing we do for our Lord should be boring. If he gave a secular group of folks such imaginations and allowed it to delight and entertain, doesn't it make sense that Christian ministry should inspire, providing growth, encouragement and excitement to do all we can think or imagine. It will be even "Immeasurably more" great than you can imagine! Go ahead and ask, his Word promises that he is able according to his will and power. Our God is so good and amazing!
Now to him who is able to do far more abundantly than all that we ask or think, according to the power at work within us, to him be glory in the church and in Christ Jesus throughout all generations, forever and ever. Amen. Ephesians 3:20-21