YOU RECEIVED OUR PEN!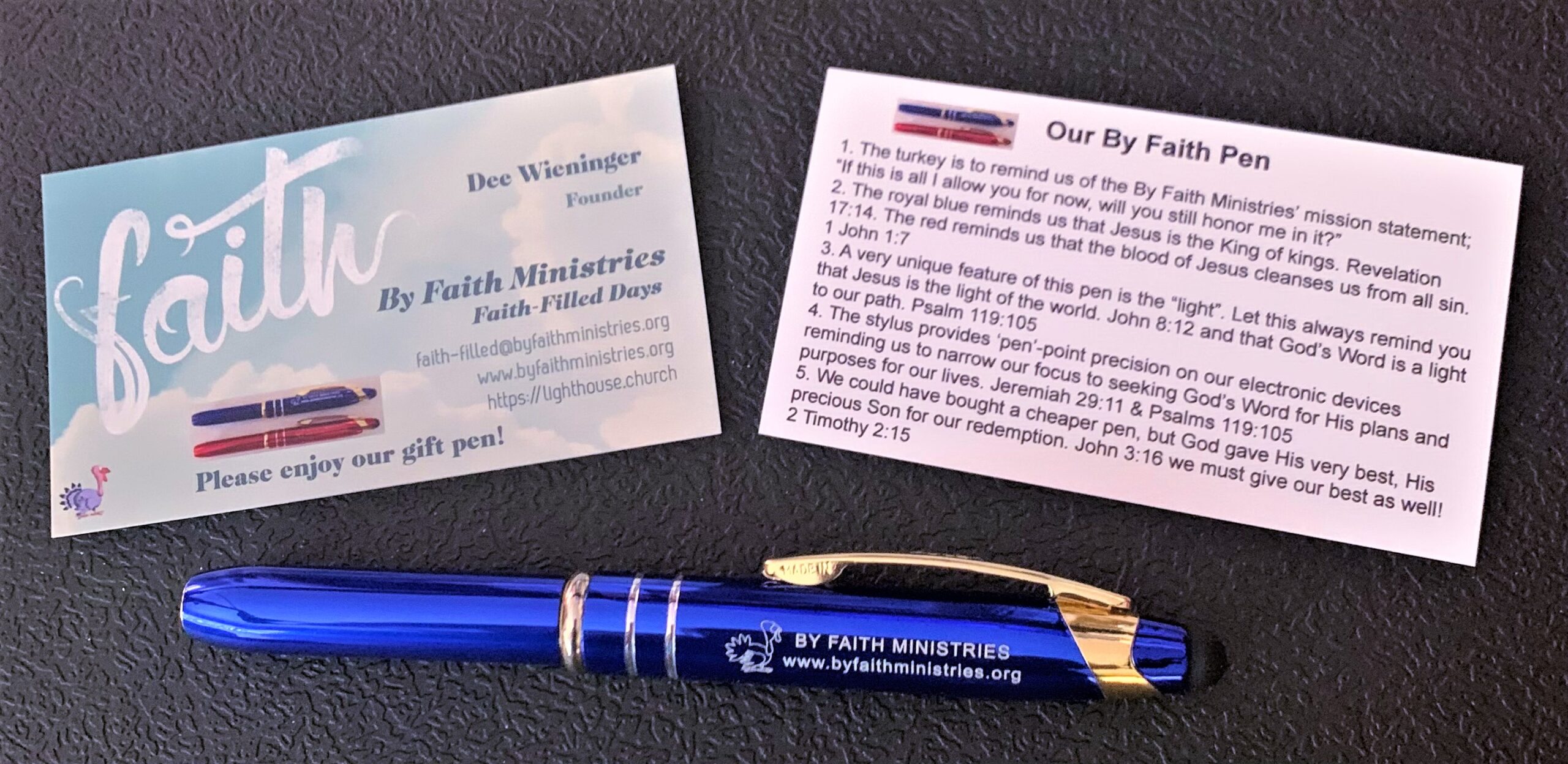 What fun! We hope you are enjoying your pen. We must have met in the course of our day and presented you with our By Faith Pen.
It is such a joy for us to use these pens to meet you and have a brief word to share the Lord with you. We hope you will search our site and enjoy the many By Faith stories, Blogs, and scripture pictures on Faith Filled Days.
If you are looking for a church home in the Anne Arundel County Maryland area I would like to share how much we love Lighthouse Church in Glen Burnie, MD They offer online worship as well as face to face in their church on Defense Highway, Glen Burnie. The pastors are amazing and truly love the Lord. Two of our pastors, including our lead pastor, are recovering addicts. Their testimonies will bless your life.
Please let us know how you are enjoying your pen and if you have any questions about following Jesus we would love to hear from you.