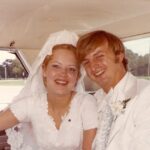 Meet the Founders of BY FAITH MINISTRIES: Dee (Denise) Wieninger is the founder and author of BY FAITH MINISTRIES. I have been married to Fred Wieninger for 45 years July (2021). Neither of us were Christians when we married but were blessed with coming to the Lord shortly after our marriage. We are the first to stand up and say, "marriage is NOT easy" but we will go to our death in it as we promised the Lord. We have had our struggles but we "fight the good fight" (sometimes maybe, not so "good") and the Lord blesses us over and over. He is so good! Fred and I have three adult children and two grandchildren. All three of our children are growing an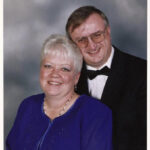 d serving the Lord and continue to bless us as we all walk this path together. I refer to this By Faith Ministries website my glorified journal, but my hope is that the comfort God gave me I am able to give to others! It all started when the Lord said to me, when I cried out to him about my struggling marriage, "If this is all I allow you for now, will you still honor me in it?" How do you say no to that? I hope you'll enjoy the stories and Faith-filled-days scripture pictures! Blessings By Faith, Dee
BIBLIOGRAPHY
ESV: study Bible : English standard version.. ESV text ed. Wheaton, Ill.: Crossway Bibles, 2007. Print.
Holy Bible: New International Version.. Grand Rapids, Mich.: Zondervan, 2005. Print.
The Holy Bible: New American Standard Bible.. New York: American Bible Society, 1991. Print.
Wieninger, Denise. "By Faith Ministries." By Faith Ministries. N.p., n.d. Web. 26 Feb. 2014. <http://www.byfaithministries.org>.
Boom, Corrie, John L. Sherrill, and Elizabeth Sherrill. The hiding place. Washington Depot, Conn.: Chosen Books :, 1971. Print.
Celebrate what's right with the world. DVD. Directed by Dewitt Jones. St. Paul, MN: Star Thrower Distribution, 2001.
Dictionary Version 2.2.1 (156) © 2005-2011 Apple Inc. All Rights Reserved.
Men are Clams Women are Crowbars; David Clarke; Barbour Publishing, Inc., 1998