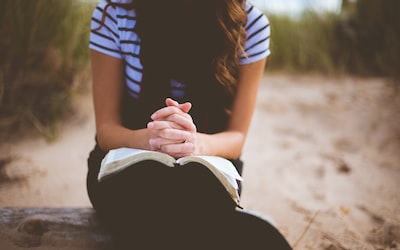 Your Will Be Done!
Lately, I have been pretty much beginning my prayers with…" Your will be done, Father because you will most likely say, No!" I cannot believe the cynicism and doubt that has plagued my prayers. There are so many verses in the Bible that encourage asking our heavenly Father for things for ourselves and on the behalf of others, here are just a few…
"If you believe, you will receive whatever you ask for in prayer."" Matthew 21:22 NIV
"Therefore, I tell you, whatever you ask for in prayer, believe that you have received it, and it will be yours." Mark 11:24 NIV
"And I will do whatever you ask in my name, so that the Father may be glorified in the Son." John 14:13 NIV
"In that day you will no longer ask me anything. Very truly I tell you, my Father will give you whatever you ask in my name." John 16:23 NIV
"If you remain in me and my words remain in you, ask whatever you wish, and it will be done for you." John 15:7 NIV
Remain Persistent:
"…yet because this widow keeps bothering me, I will give her justice, so that she will not beat me down by her continual coming.'" Luke 18:5 ESV
I have begun my own study on what's happening in my heart with doubting that God will respond "positively" to my requests, especially when they are crucial requests for healing or lifesaving! (There seems to have been so many lately where God said, "No!") Because of this it seems I was defeated before I even started! I would find myself crying out like the father did for his child saying, "I believe; help my unbelief!"" Mark 9:24 ESV. Then, I asked point blank for a very specific instance in the Bible where a prayer was requested but would not receive a positive (yes) answer. The Holy Spirit wasted no time in reminding me of Jesus praying in the garden. He asked the Father for this cup to pass by Him and His final request being for the Father's will and not His own.
Jesus knew why He came to earth, yet He still asked for the hatred, torture, disbelief, and cruel death to pass from Him. He knew He could call down legions of angels to save Him and whisk Him back to His safe, heavenly kingdom, but He chose to stay and complete the Father's will. "Not my will, but yours be done" was not just the classic default statement to – in case you're not going to say, "Yes". He knew the task for which He was sent to earth. He already knew it was the Father's will before He left heaven. He was making a declaration that He was choosing to die for me. He was making a declaration that He was choosing to die for the whole world. His was a purpose He and His Father had already agreed on and He was going to see it to the very end. (Hence, "It is finished!" was so amazingly appropriate!)
When we pray for ourselves and one another we need to remember, as stated in Jeremiah 29:11, "For I know the plans I have for you, declares the Lord, plans for welfare and not for evil, to give you a future and a hope." We just need to recognize after making our requests that God already has a plan in mind, and we need to be sure to stand in agreement with our Heavenly Father proclaiming; not my will but yours be done!
Wow! God is good! This was definitely a prayer request our Father God answered quickly with a most positive response as He does not want any of His children coming to Him in doubt and cynicism. Thank you, Father! This will bring new excitement to my prayers!
The matchless grace of Jesus!