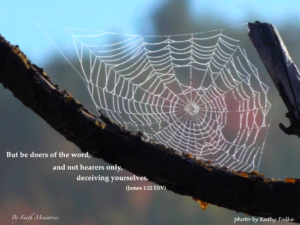 Doing God's Word is Good For You!
My faith in God's Word has been a very big part of my life. When Coronavirus created a remote working environment, I sensed becoming very depressed. That made me feel guilty as I thought all I needed was my love and faith in Christ to overcome sadness. But when I read about "The Science" of Well-Being, offered free by Coursera/Yale University, I was intrigued. I committed to take the class and as lessons were presented, I'd search the scriptures to be sure to reinforce each lesson with God's Word. I didn't have to work hard to find them. Examples: Savoring– Philippians 4:8-9, Gratitude– Colossians 3:15-17
Create a Daily Gratitude Journal

, Random Acts of Kindness– Ephesians 4:32 Galatians 5:22-23, Make A Social Connection, James 1:22, Romans 12:2
In our world of social distancing, isolation and self-quarantine it has been very easy to fall into the myriad of depressive symptoms, This study only reiterated what God's Word teaches and gave me resources that challenged me to make greater efforts to "do" God's Word (homework) not just read it. I had to get a little more creative to be in contact with others and live out my faith. My contentment and joy level increased dramatically! In the case of The Science of MY Well Being, science has only proved God's Word true, but only when you do it, embrace it and walk it out by faith! It's an ongoing, on purpose, daily decision! Your Best Health is in Doing God's Word! Thank you for helping me learn that much deeper lesson during such challenging times.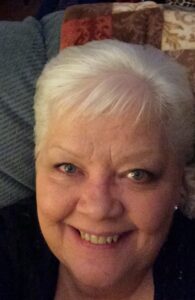 "As the Father has loved me, so have I loved you. Now remain in my love. If you keep my commands, you will remain in my love, just as I have kept my Father's commands and remain in his love. I have told you this so that my joy may be in you and that your joy may be complete. John 15:9-11