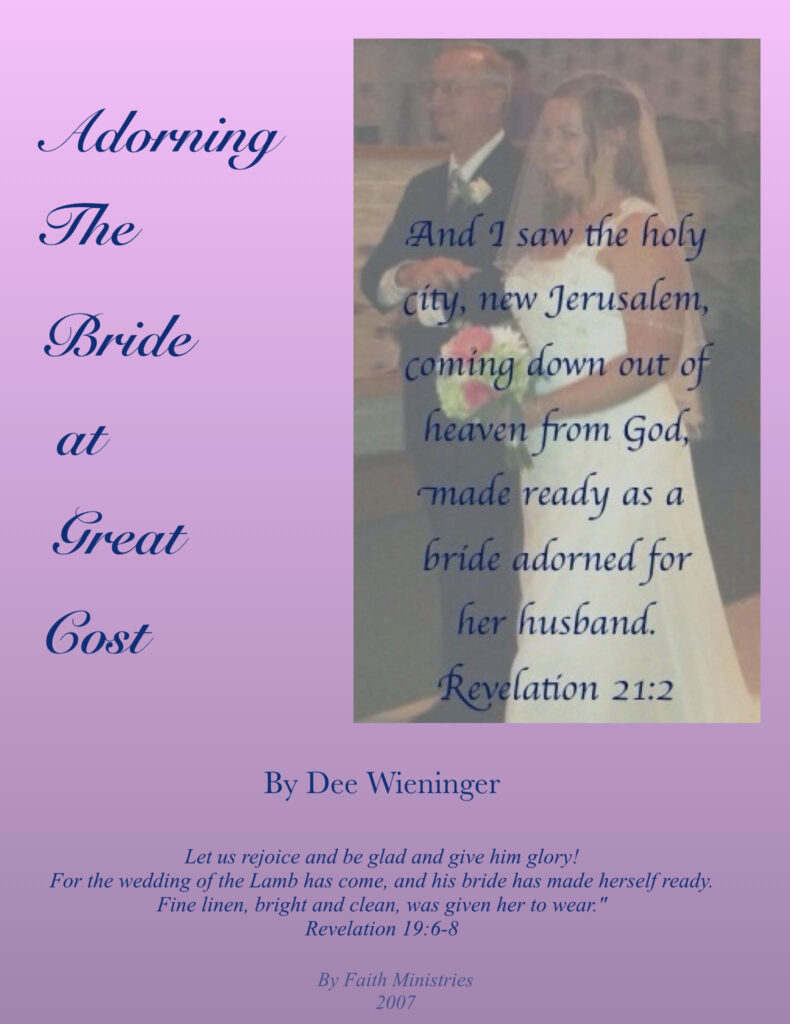 The goal? To be the most beautiful bride ever! Shopping for a gown and accessories is definitely a joy but it can be stressful too! Looking at the prices of wedding gowns is what started my quandary of "Why do we do this?" Why do we spend exorbitant amounts of money to dress up like Cinderella just to say I do! Immediately the Lord reminded me of His Bride…the church! It cost the greatest price ever! It cost him his son! Numerous times throughout His Word He speaks of the bride making herself ready. What does this mean? Why this comparison? Can the death of His Son be compared to an earthly garment! Read what His Word says!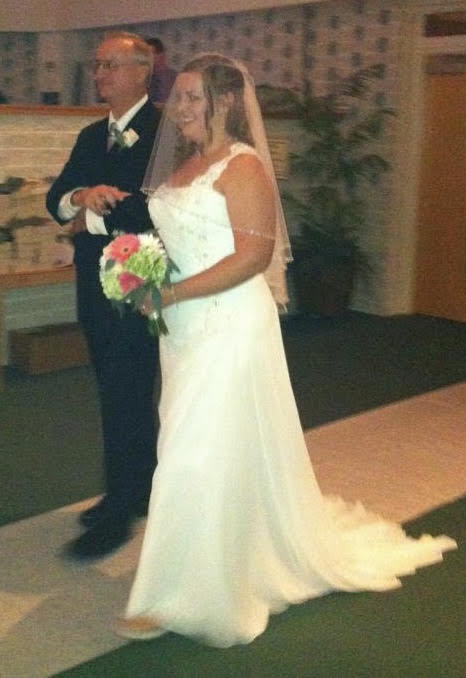 Let us rejoice and be glad and give him glory! For the wedding of the Lamb has come, and his bride has made herself ready. Fine linen, bright and clean, was given her to wear." Revelation 19:7, 8 (Fine linen stands for the righteous acts of God's holy people.)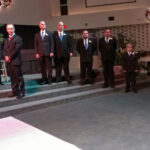 The bride belongs to the bridegroom. The friend who attends the bridegroom waits and listens for him and is full of joy when he hears the bridegroom's voice. That joy is mine, and it is now complete. John 3:29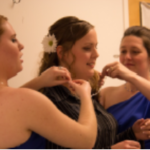 Lift up your eyes and look around; all your children gather and come to you. As surely as I live," declares the Lord, "you will wear them all as ornaments; you will put them on, like a bride. Isaiah 49:18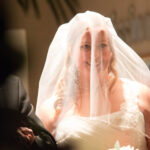 And I John saw the holy city, new Jerusalem, coming down from God out of heaven, prepared as a bride adorned for her husband. Revelation 21:2
Through Christ God adorns his church. When we come to Christ God cleanse us from all unrighteousness making us spotless, white as snow, as a bride adorned in her gown of white and shimmering jewels. The bride wants to be the most beautiful she can be for her groom and the church should do no less! Only through Christ do we receive the wardrobe necessary to present the beautiful church bride to God the Father!
Oh! I'd like to share one more thought while we're on this subject! When have you ever gone to a wedding and just before the beautiful bride comes down the aisle the minister says, "with every head bowed and every eye closed let the bride come forward?" No, the minister invites us to stand, and we all turn to see the bride. Everyone delights in this part! We gasp and smile in delight as she is brought to her groom! Why don't we treat new confessing Christians this way? Why do we set them up to feel embarrassed by asking all those in attendance to close their eyes and not see them make their lifelong commitment to our Heavenly Father! We should stand and rejoice with them as they come to make their pledge! Where did we ever get the idea that this conversion was to be done in secret? As horrendous and gruesome as Christ's act of obedience and love was, our Lord and Savior died publicly for all to see, not privately or in secret. Shouldn't our confession of faith in what he did for us be made public for all to know and see as well? Shame on us for thinking for one second that making our committed pledge to our Lord is something in which to feel embarrassed! When the bride comes down the aisle, I want a good seat so I can see her in all her beauty and when a new brother or sister in the Lord comes down the aisle I want to see them in all their joy!